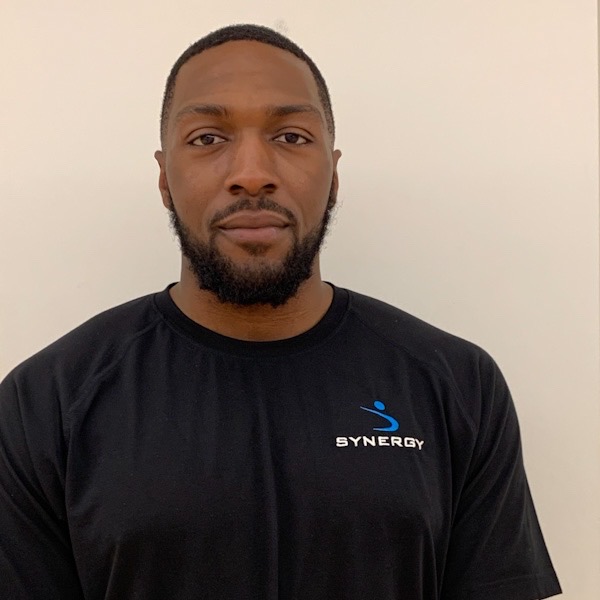 Saquan is  originally from New Jersey, and lives in Maryland.  He attended Bowling Green State University in Ohio and studied Kinesiology. He has his Strength & Conditioning Coach certification from International Sports Science Association. In college, Saquan has spent a considerable amount of time playing sports including Division 1A football, track & field and collegiate rugby.
With his specialization in strength and conditioning, his goal is to apply what he's learned to increase quality of life and longevity for clients.
Outside of work, Saquan's favorite things to do are watch movies, spend time with friends, workout, play sports, and go out to eat.