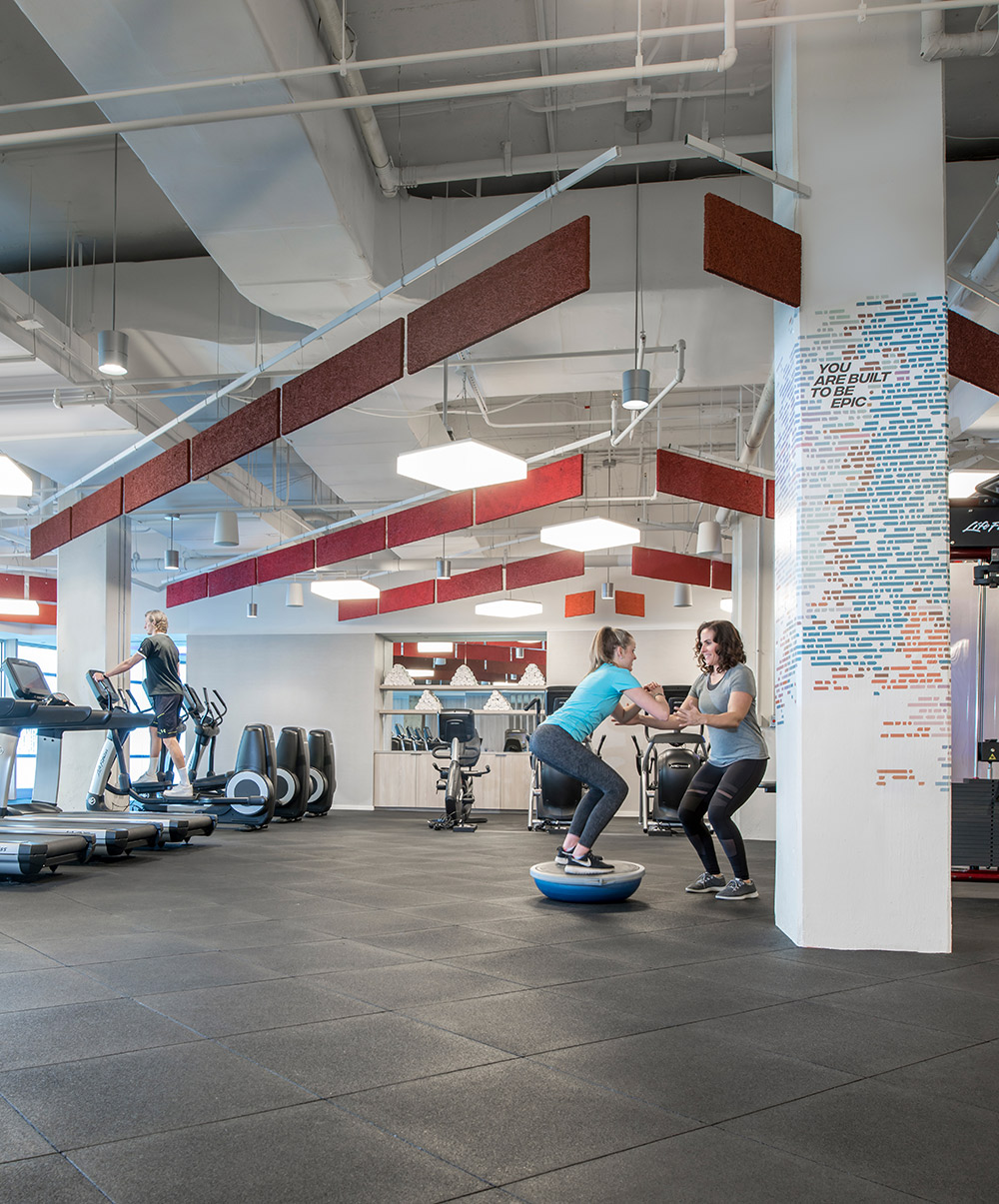 Personal training and group exercise are vital components of a fitness management program. Synergy's personal trainers are experienced fitness specialists who hold nationally recognized certifications and/or undergraduate or masters level degrees in exercise science or related fields.
Synergy's personal trainers instruct, motivate and inspire your users to exercise safely and effectively, emphasizing positive habits, accountability and goal-setting.
Group exercise classes are immensely popular today. A large percentage of people will not exercise individually, preferring to enjoy the camaraderie, energy and personal interaction that only a group fitness class offers. Dynamic, vigorous, and engaging, Synergy's instructors are some of the best in the DC metropolitan area. Our current class offerings include yoga, pilates, cycling, Zumba, total body conditioning, barre, boxing and more. On days with mild weather, many instructors will take their classes outside and teach in nearby parks or building rooftops.